The Quick Reference Herbal Compendium
is now available for purchase!
For just AU$25.00
It's a great tool for students and practitioners of
Herbal Medicine to assist them with a guide to herbs,
their specific actions and common uses..
________________________________________________
The Herbal Compendium comes in a manageable (A5) size and
is ring bound so as it sits flat on any page and has a small section
at the bottom of each herb for making personal notes.
The book includes :
Featuring 150 different herbs

Action definitions

Botanical & common names contents for easy find access

British Herbal Pharmacopoeia (BHP) specific indications

Herbal constituents

Conditions useful for each herb

Traditional uses for each herb

Recommended dosages

A section at the bottom for your own notes on each herb

Herbal action index
Cost AU$25.00 * plus Postage & handling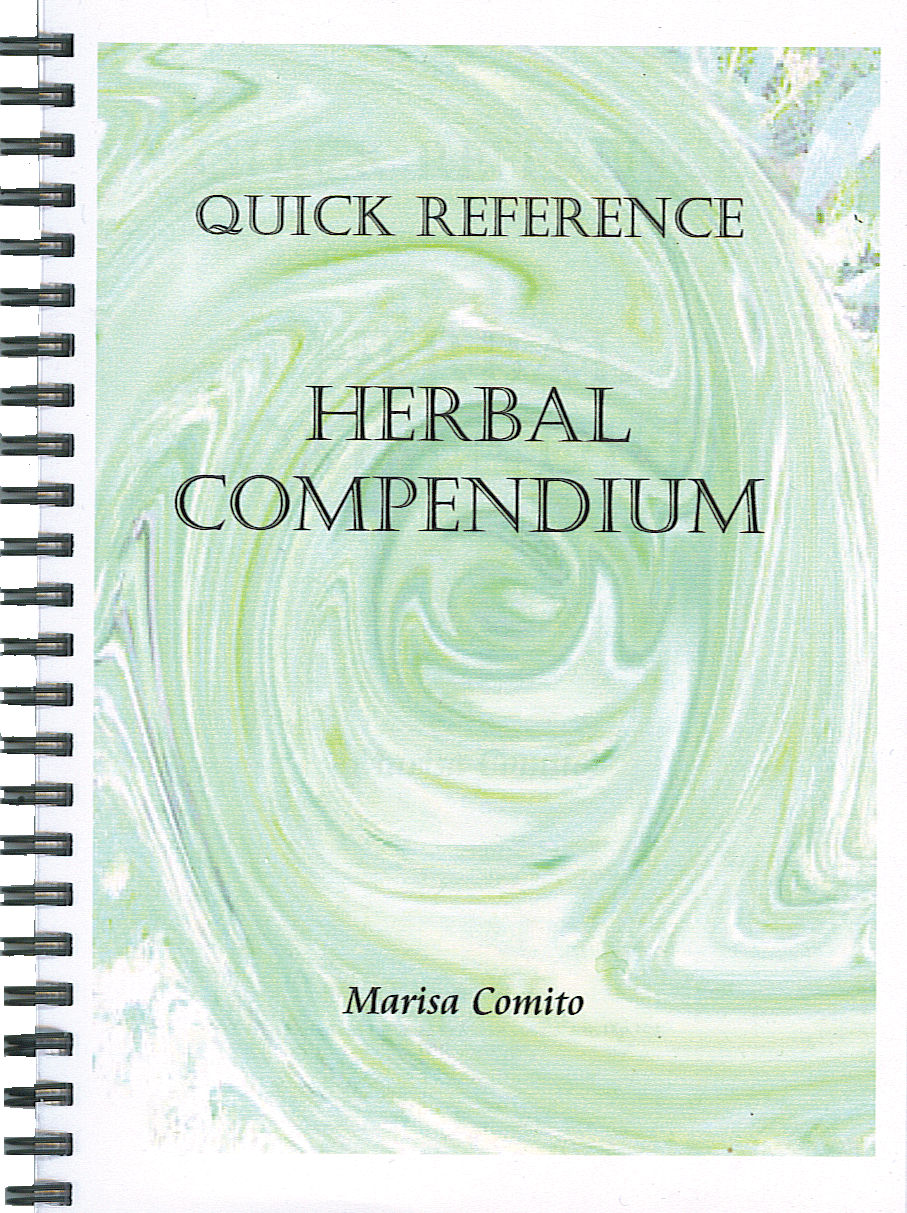 To Order Your Copy Click Here!
* Postage throughout Australia is just AU$5.00
overseas rates may vary
please contact me to confirm postage
for overseas purchases thank you...

Page and content designed and owned by Think Herbal - Marisa Comito copyright © 2011